Margo's News
Welcome! I am delighted you've come to visit, and to share my latest news.
My newest Berkshire Brides book is out. Lucy and Her Scottish Laird is now available. If you'll remember, Lucy Stillwater is the best friend of Eleanor (from Eleanor and the Duke) and this book follows Lucy's travels into Scotland where she meets an irascible marquess, stays in an ancient Scottish castle, meets a medieval ghost, and finds a treasure . . .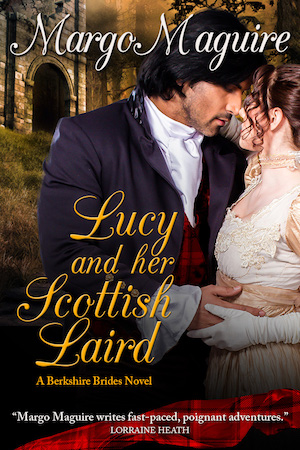 . . . The last thing Lucy Stillwater wants to do is travel to Scotland with her disagreeable aunt. She is desperate to stay at home in Berkshire near Joshua Parris, the man she loves, providing opportunities for him to fall in love with her. But she soon finds herself in a carriage on an isolated, rutted road in southern Scotland during a violent storm. When their carriage overturns, her unlikely rescuer is the surly Scottish marquess she met days before, who takes her and her injured relations to his nearby home – Craigmuir Castle. While exploring his ancient home, she discovers a truth she had thought to avoid; a ghost with a message; and the love of an impossible Scotsman.
Ian Munro, Marquess Broxburn, has come to Craigmuir Castle for the sole purpose of dealing with the disasters created by his now-incompetent father, the Duke of Craigmuir. The ducal estates are going to ruin, the duke is deeply in debt, and the tile-making business that keeps his tenants fed is floundering. Even worse, when the duke divulges a long-held secret about Ian's past, the world as Ian knows it crumbles under his feet. But a beautiful distraction arrives in the midst of all his turmoil. Lucy Stillwater is the balm that soothes the ache in Ian's soul, but he cannot imagine anything worse than subjecting her to the skeletons in his closet.
Except for living without her.
I love to hear from readers, so be sure to stop at my contact page and send me an email.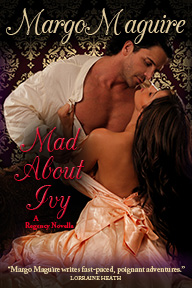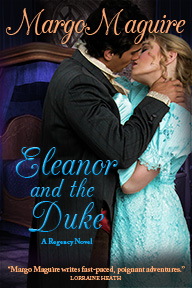 ---
"Margo Maguire makes smooth, fast-paced writing look effortless."
— Publisher's Weekly
---
Highlanders Historical Romance
Two Scottish brothers, each with his own quest…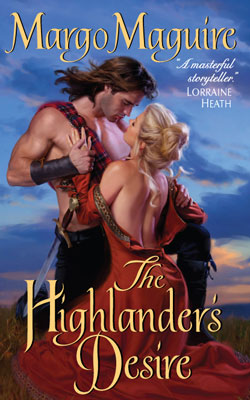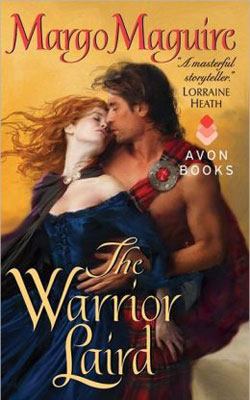 Dugan MacMillan is The Warrior Laird, a leader with no choice but to leave home in search of a fabled treasure that will save his clan from eviction. But when the fiery Lady Maura Duncanson steals his treasure map, it's no holds barred. If he doesn't find the treasure, he can ransom Maura to her intended bridegroom. The only problem is that the longer Dugan spends in the bewitching hellion's presence, the less willing he is to surrender her to any man. At any price.
In The Highlander's Desire, Dugan's brother, Lachann, must secure the strategically located Isle of Kilgorra through marriage to the laird's daughter in order to protect his homeland and clan. He does not count on meeting Anna MacIver, a serving girl who threatens the best laid plans in all the highlands. Because if Lachann does not wed the laird's daughter…
---
More Regency Flings
Twin sisters, orphaned, split up, and abandoned in infancy by their grandfather – the Duke of Windermere…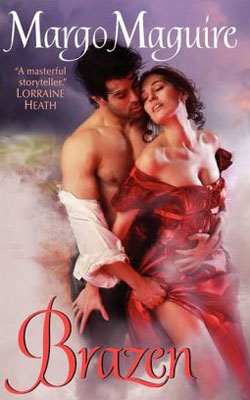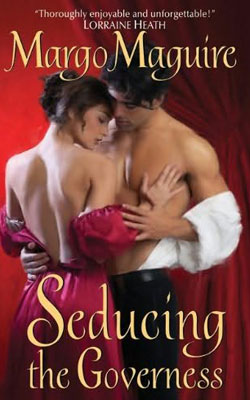 Mercy Franklin secures a position as governess in the home of a wounded soldier who becomes earl upon his brother's accidental death. Raised in a harsh and strict environment, Mercy brings her kind and gentle nature to Ashby Hall in Seducing the Governess, and works her healing magic on the earl and his niece, in spite of the danger that lurks nearby.
Mercy's widowed sister, Lady Christina Fairhaven, was raised by a noble family in a completely different kind of environment. She is a feisty young woman who refuses to give in to blackmail demands related to the death of her young step-brother. In Brazen, Christina attempts to thwart the blackmailer with the help of mercenary soldier Gavin Briggs, who has been hired by the duke of Windermere to locate Christina and her sister. Neither one counts on being thwarted by the powers of attraction.